Donations and Charity
Cavoodle Love is a family-owned business that has been established for nearly two decades, focused solely on producing gorgeous, family-friendly Cavoodles that provide many years of Cavoodle Love. 

We believe that kindness changes the world, and have donated to Ronald McDonald House, Make A Wish Foundation, Police PTSD support in three states, children with Autism and cancer, and many more. 

Every year, Cavoodle Love donates a minimum of 5 puppies to help people in need.
Why we donate
Everyone has heard of the saying "Everyone's Best Friend" & "It is better to give than to receive". At Cavoodle Love we live by this and believe that every home is happier with a Cavoodle. The unconditional love that our Cavoodles provide to the sick, the lonely, the child, the adult and to everyone they meet is why we started Cavoodle Love. Yes we sell our dogs, however we also donated a minimum of 5 dogs per annum and on average between 5-10 Cavoodles.
The difference we make
Police Officers with PTSD, autistic children (non verbal), veterans, school children learning to read, victims of sexual abuse, those suffering with mental disorders and the lonely aged person have all received a donation from us. More and more Cavoodles are allowed into the workplace, the school for reading groups, hospitals/aged care facilities for therapy and soon they will fly with us in the cabin.
Oli
Oli developed lymphoma and we donated via Ronald McDonald House, to help Oli and the family through treatment. 

"Hi Kerrin, here's a photo of my son Oli and Stevie Wonder. He's such a little beauty. We are completely in love with him ??? thank you so much again for your kind and generous gift"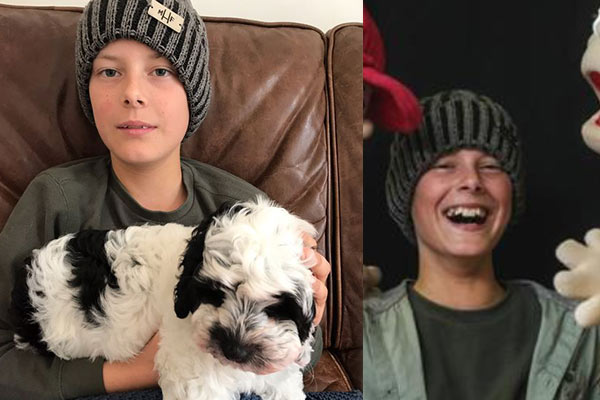 Joseph Varga School
We donated via Joseph Varga School, to a young non verbal ASD child. Anton's mother, a psychologist welcomed the puppy donation and has kept us updated about Anton's progress. He is talking more and tactile with his new puppy. Thank you to Joseph Varga school for recommending such a deserving family
We look forward to hearing from Sonja how Cooper helps Anton
Jeni Haynes
Jeni Haynes suffered horrific sexual abuse as a child, which caused her to develop a debilitating disassociative identity disorder as a sophisticated coping mechanism that continues decades later. We have donated a beautiful therapy puppy to Jeni, who intends to have her dog trained for hospital stays and visits. They have found each other and it's a perfect match. Congratulations Jeni we are so happy that this loving gentle little puppy has brought you some happiness.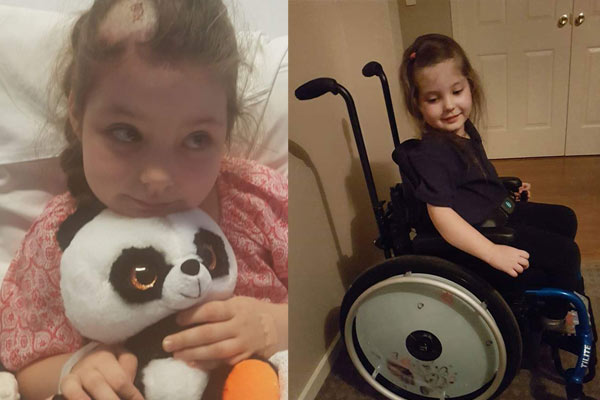 Maddi
Maddi is 7 years old, has Spina Bifida, Hydrocephalus (fluid on the brain) & suffers from incontinence needing to be catheterised every 2 hours from a stoma in her belly button and bowel procedures every 2 nd day. She has endured many surgeries on her brain, feet, spine, bowel and bladder. In 2016 Maddi nearly died from Urosepsis (post bladder and bowel surgery. Maddi has had a terrible time and will continue in and out of hospital. Her puppy she handpicked and will become a therapy dog and accompany her to hospital.
Police donation
For officers suffering with PTSD, or any other stress-related outcomes from their job. Police have stressful jobs, a lot of work, night shift, and underpaid for the stressful jobs they perform. So we gave away a free Cavoodle with the whole puppy pack valued at $8500.00.
https://policeveteransvic.org.au/veteran-trauma/
Our Philosophy
Love is the key and a passion for excellence. Our Cavoodle family are treated with love, respect and kindness and they reward us with a happy and trusting disposition that positively affects their gorgeous puppies.

Our focus is on providing our prospective owners with a well bred companion puppy who will bring happiness to the home and create many years of wonderful memories.
Visiting Us
After we have offered you your forever friend, we invite you to visit and meet and greet your puppy, the parents, the environment and us. This can only happen when the 6 weeks vaccinations are completed.

Where a personal visit is not possible for interstate clients, we will do everything we can to make sure you and your pup are well suited. We organise interstate travel with Jetpets - proven to be dedicated and professional in their care of our pups. We provide a brand new crate.

A CavoodleLove Puppy is a family member, an integral part of your life for many years. We promise to all of our puppies parents, openness, fairness and honesty so that your puppy will bring you, CavoodleLove.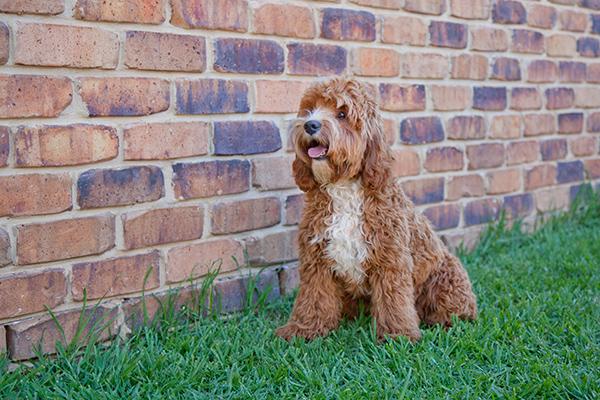 Apply now
Contact us now to apply for a puppy or ask about available puppies. We have limited availability and don't let just anybody adopt our puppies.