Cavoodle Love is a small-scale, family-run, best-practice breeder
About Us
Cavoodle Love is a family-owned business (mother and daughter team) that has been established for nearly two decades, focused solely on producing gorgeous, family-friendly, DNA healthy Cavoodles that provide many years of Cavoodle Love. 

We are vet audited with 5 stars 'No improvements necessary'
For loving homes
Here at CavoodleLove we do 100% of the work caring for our Cavoodle Family ourselves. Our Cavoodles are home grown, which means they are impregnated by dogs we own, not stud dogs or via artificial insemination. The puppies are birthed in our nursery which is climate controlled, has its own kitchen and laundry and snoooza beds. Puppies are kept with their mum until they are adopted to their forever home. We have invested heavily in artificial pet turf that prevents parasites and insects – keeping the puppies safer.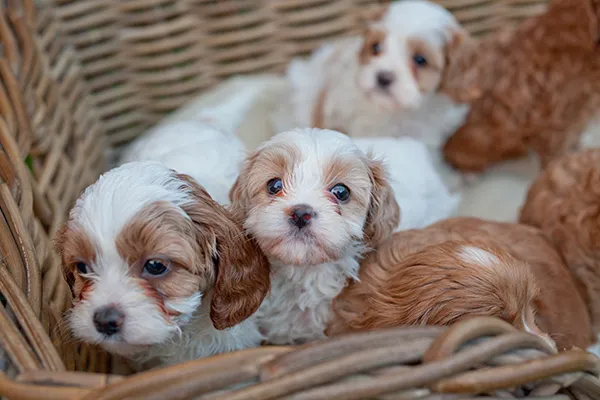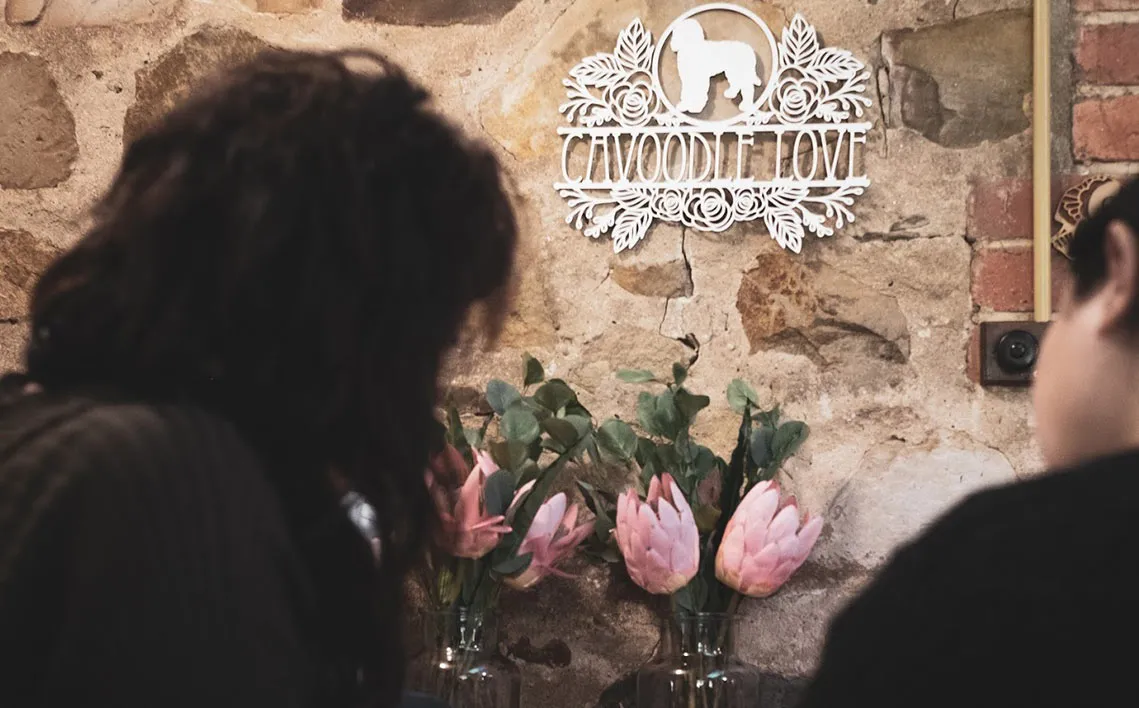 Caring Guarantee
We will also re-home any Cavoodle purchased from us for its lifetime should the owners situation change and they are unable to care for their Cavoodle. Our retired breeding dogs are donated to VICPol PTSD – police officers who have been earmarked for a dog. We donate our dogs free of charge to those who have suffered in the line of duty.
We are best-practice breeders
Our Cavoodle Mums health and wellbeing are a top priority. Unlike large puppy farms who have their dogs managed by employees we personally clean, wash, feed and cuddle our Cavoodles. Our Cavoodles are well socialised with us, friends and each other.

Our health care programme includes regular worming with advocate, fenpral, flea and tick control, vaccinations, microchipping and regular grooming. Puppies are given a detailed Vet Health Report at 6 weeks covering heart, joints, teeth, skin condition etc. For a sample report please click here…
Our location
Located 20 minutes from Hahndorf in the Adelaide Hills, South Australia, previously in The Hunter Valley (NSW) until early 2021.
We originally started in NSW, moved back to SA for 4 years, back to the Hunter for 4 years, and now back to Adelaide for good.

DNS testing assurance
We Dna test both mum and dad for; diseases including Curly Coat Dry Eye Syndrome, Degenerative Myelopathy, Elliptocytosis B-spectrin, Episodic Falling Syndrome, Macrothrombocytopenia, Mucopolysaccharidosis VI, Neonatal Encephalopathy, Progressive Rod Cone Degeneration, and von Willebrand's Disease Type 1; traits including A Locus, Brown Coat Colour Profile, D (Dilute) Locus, E Locus (Cream/Red/Yellow), K Locus (Dominant Black), and Long Hair Gene; and Canine DNA Profile,
Vaccinations
Our puppies are vaccinated with C3 2i (corona & leptospirosis), microchipped, vet health checked and come with a puppy pack. The puppy pack includes; collar with bell, engraved name tag, puppy pads, bowls, toys, blanket, royal canine dry food and advance puppy wet food. We also give instructions, toilet training, biosecurity info, chart of good and bad foods, photos, worming/flea treatment, health check , vaccination card and our purchase contract that warranties your puppy.
Frequently Asked Questions
We understand you may have a few questions - here are the most common ones:
If you have any other questions, please contact us and we'd be happy to help!
Frequently Asked Questions
Are you a large puppy farm?
No. Firstly we breed only Cavoodles and are 100% dedicated to their wellbeing, environment, comfort, health and vet care. Each of our Cavoodles live in a insulated, temperature controlled house with a front door, large yard, bed, and every morning they receive clean blankets, fresh water, fresh chicken meat (raw) and we use black hawk puppy pellets, we also feed at night before bed. We call it room service. We use a probiotic powder that helps their overall health. Our groomer attends every 4 weeks to ensure the ears, nails, coat are 100% clean and cared for. At this monthly appointment we also worm all of our adult cavoodles.

Pups are wormed more regularly. My children also spend time with the mums and pups when they are old enough. We only breed our girls twice followed by a season off, so they have a good break from motherhood. We are very passionate and love what we do. We also use F10 to disinfect ($100 per litre) our floors, and wash the linen and blankets on a very hot cycle. Of course you can meet the parents and see where your puppy is raised.
What is your waiting list like, how long is it, I want a puppy now?
What about sterilisation?
What is Vet Health Reports & Genetic Testing?
Our Philosophy
Love is the key and a passion for excellence. Our Cavoodle family are treated with love, respect and kindness and they reward us with a happy and trusting disposition that positively affects their gorgeous puppies.

Our focus is on providing our prospective owners with a well bred companion puppy who will bring happiness to the home and create many years of wonderful memories.
Facetime us!
After we have offered you your forever friend, we invite you to meet and greet your puppy, the parents, the environment and us - over video. This can only happen when the 6 weeks vaccinations are completed.

Where a personal visit is not possible for interstate clients, we will do everything we can to make sure you and your pup are well suited. We organise interstate travel with Jetpets - proven to be dedicated and professional in their care of our pups. We provide a brand new crate.

A CavoodleLove Puppy is a family member, an integral part of your life for many years. We promise to all of our puppies parents, openness, fairness and honesty so that your puppy will bring you, CavoodleLove.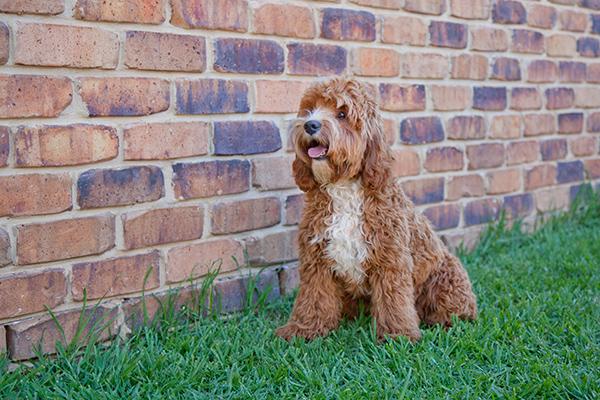 Apply now
Contact us now to apply for a puppy or ask about available puppies. We have limited availability and don't let just anybody adopt our puppies.